Gabriel modelling Spring life drawing 20
17843696138018328.jpg
IMG-20200306-WA0009.jpg
17844646715004226.jpg
21686993_1577949085574984_42261222036706
17946603430320548.jpg
IMG_0729_edited.jpg
You guys rock! _Students from far and wi
20190429_200348.jpg
The drawing course
Untitled
Post group crit _And the final pose draw
Working at the gallery in mitte.jpg
Exhibition at Das gift raum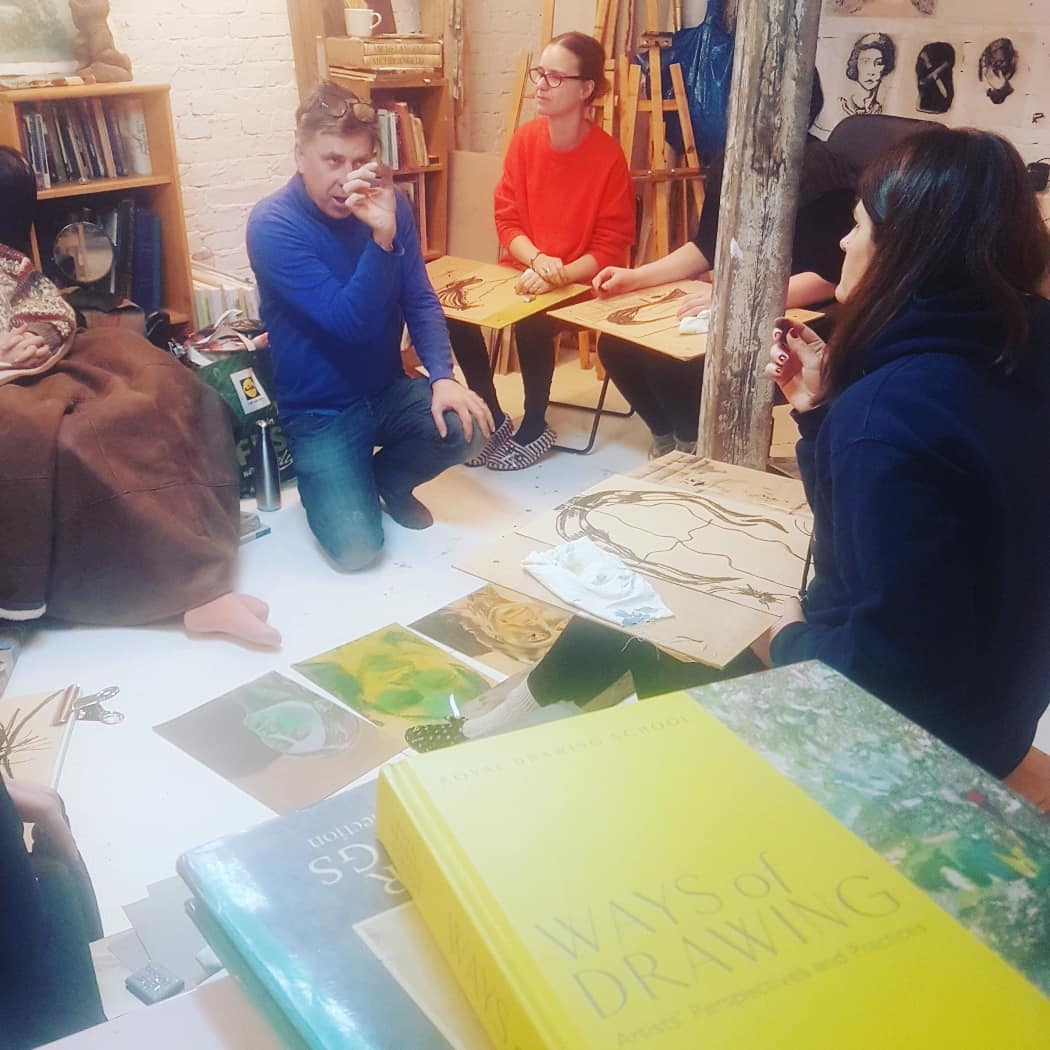 18130139005019624.jpg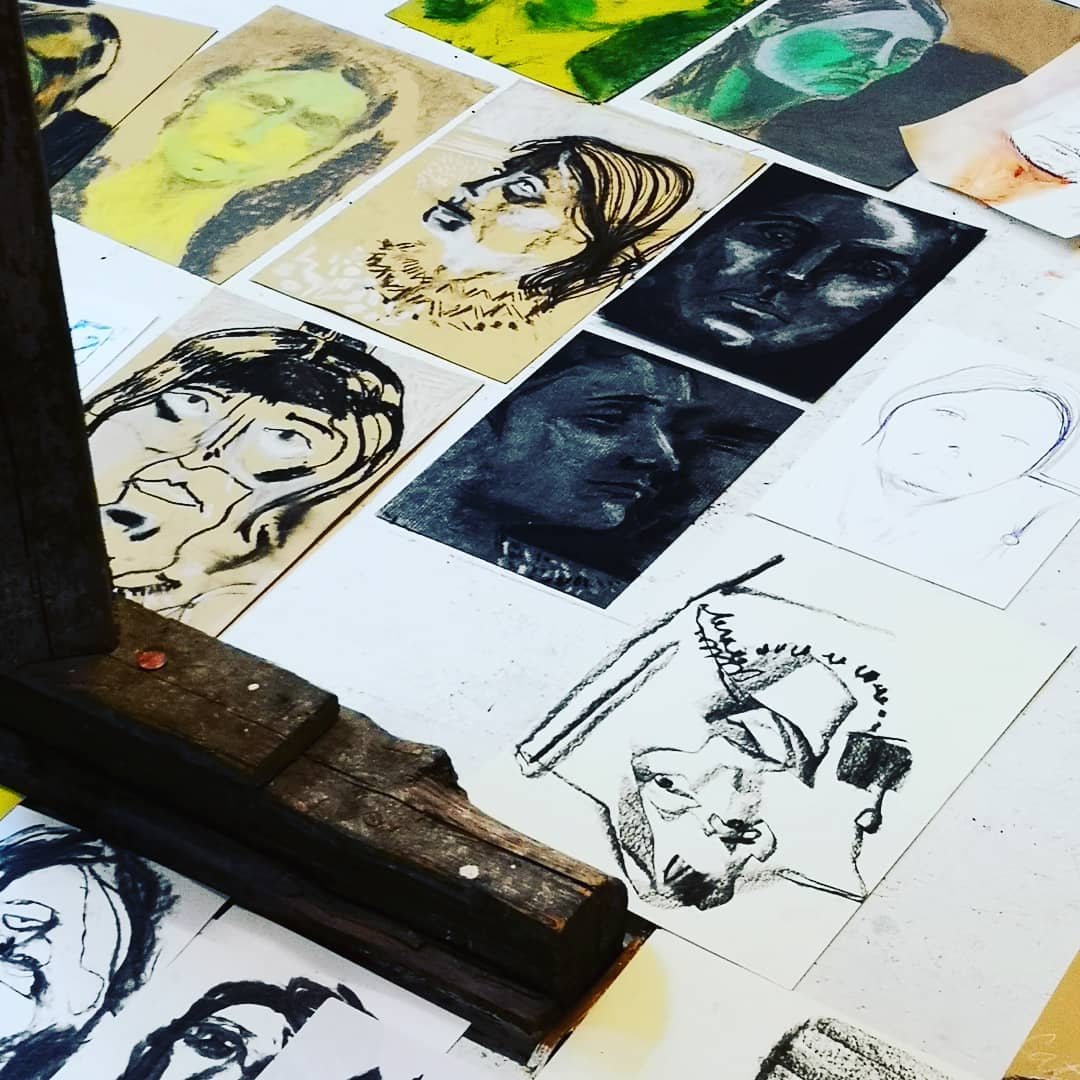 17852442850853813.jpg
17849294674918096.jpg
Every tuesday / thursday FULL evening for 10 weeks
10th October until 12th November
two Months of drawing
​
Maximum class size: 5
basic materials included feel free to bring your own too.


Jeden Donnerstagabend für 10 Wochen / 1 Monat Zeichnung
Kosten € 150 / € 20 in bar pro Klasse je nach Verfügbarkeit Gruppengröße auf bis zu 5 Personen beschränkt.
Grundlegende Materialien enthalten können Sie auch Ihre eigenen mitbringen.
​
Overview
​
This rich vibrant and in depth nude drawing course is held four times a year by the artist Gabriel Asturias, consisting of ten dates plus an exhibition of your work in a gallery. This flexible long course is an intimate chance to study from a life model. With a maximum of six students. This theme based structured life drawing course led by life model Gabriel Asturias comprises ten classes plus a curated exhibition of work produced in a local gallery space. Over the course you will attain and develop new skills in drawing. The course will cover many areas of basic draughtsmanship including measuring, charcoal reduction, tonal value, composition and building narratives in your work. The techniques taught are reinforced from class to class and layered with new techniques and advice as you progress. The course cost covers all costs and basic materials, students are encouraged to invest in a portfolio and fixative. The course numbers are limited and as the course progresses it is tailored to the attending students individual needs.
Überblick:
​
Der strukturierte Aktzeichenkurs wird von der Künstlerin Gabriel Asturius geleitet und findet vier Mal jährlich statt, bestehend aus zehn Terminen plus einer Ausstellung eurer Arbeit in einer örtlichen Galerie. Während des Kurses werdet ihr neue Zeichenfertigkeiten erhalten und weiterentwickeln. Der Kurs deckt viele Bereiche der klassischen Zeichenkunst ab, darunter Maßnehmen, Kohlereduktion, Tonwerte, Komposition und Erzählerisches im eigenen Werk. Die Techniken werden von Klasse zu Klasse verstärkt und mit neuen Techniken verwoben. In der Entwicklung werdet Ihr beratend begleitet. Die Kursgebühr deckt alle Kosten, inklusive des Aktmodells. Die Kursgröße ist begrenzt und der Kurs so konzipiert, dass individuell auf alle Schüler und deren Bedürfnisse eingegangen werden kann. Eine der Klassen wird in einer internationalen Galerie in Mitte stattfinden. Der Kurs wird von einer Künstlerin mit mehr als 15 Jahren Erfahrung in Lehre und Ölmalerei geleitet. Der Kurs endet mit einem besonderen Höhepunkt: einer kurartierten Ausstellung der Arbeiten der Schüler in der GIFT RAUM Projekt space im Das Gift.
​
AUTUMN COURSE 10.09.20 - 11.11.20

WINTER COURSE 04.01.21 - 25.02.20

SPRING COURSE
​
​